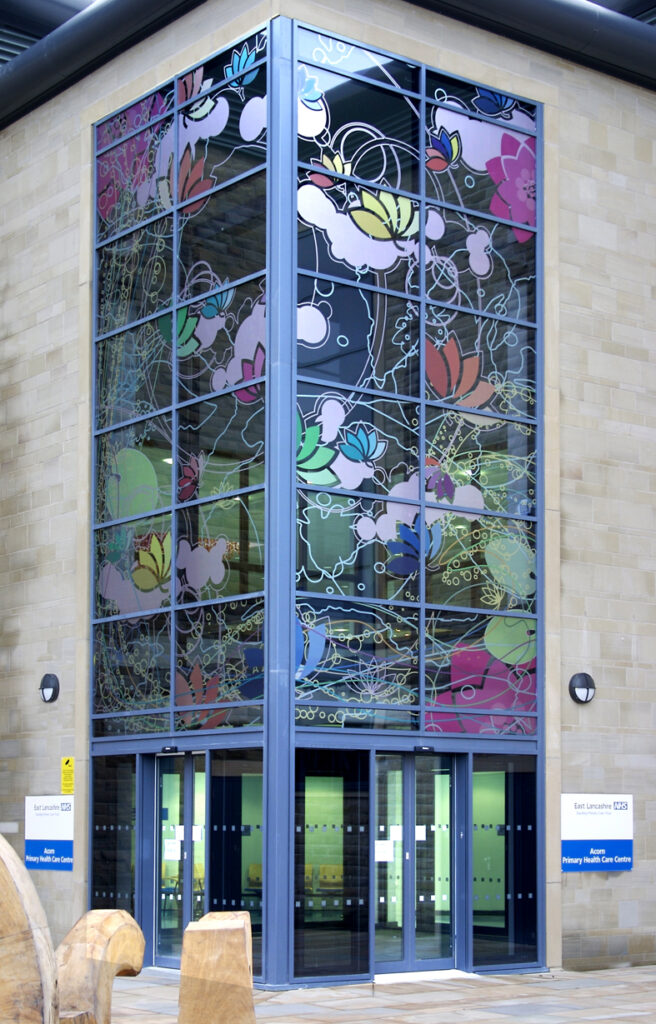 Client:
Mid Pennine Arts on behalf of project partners, Primary Care Trust
and the Hyndburn Leisure Trust.
Location:
The Acorn Primary Health Centre, Blackburn Road, Accrington, 2008
Project:
Hyndburn LIFT (Local Improvement Finance Trust) Project.
Commissioned Nov. 2007 to create a public artwork for the newly built Acorn Primary Health Centre.
Brief to ensure flagship, public building was a centre of excellence for public art; enhance experience for both staff and visitors.
Engaged local communities in workshops, inclusive of age and ethnicity, to inform the final design/production of the public artwork for the glazed entrance of the Health Centre. The printing of the final artwork on semitransparent frosted vinyl brings a focal point to the glazed entrance whilst allowing light into the atrium.