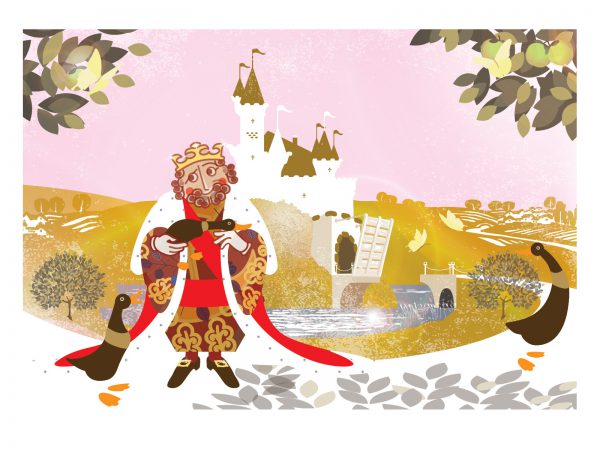 Drawbridge Troubles is a rhyming fairy tale. El Maestro, Juan Pablo Diablo, circus master extraordinaire, arrives at King...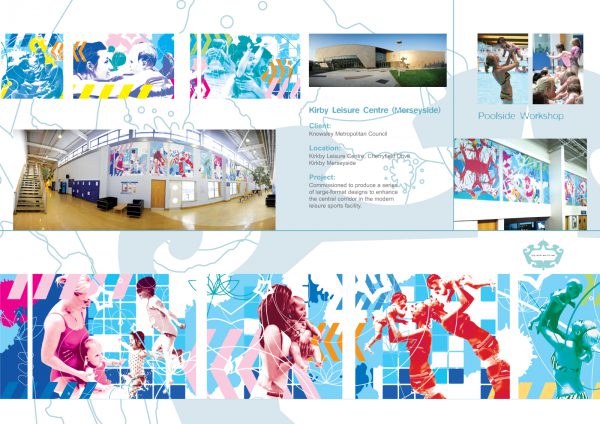 Client: Knowsley Metropolitan Council Location: Kirkby Leisure Centre, Cherryfield Drive, Kirkby Merseyside Project: Commissioned to produce a series...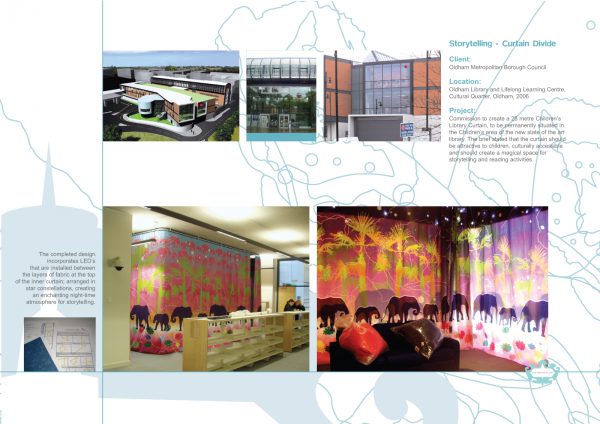 Client: Oldham Metropolitan Borough Council Location: Oldham Library and Lifelong Learning Centre, Cultural Quarter, Oldham, 2006 Project: Commission...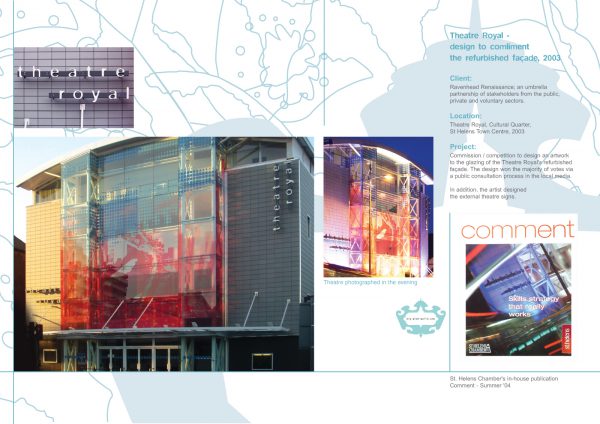 Theatre Royal – design to compliment the refurbished façade, 2003 Client: Ravenhead Renaissance; an umbrella partnership of stakeholders...
Welcome to big-wide-world.com
Back to Top